The Flu Shot
posted: Oct. 05, 2019.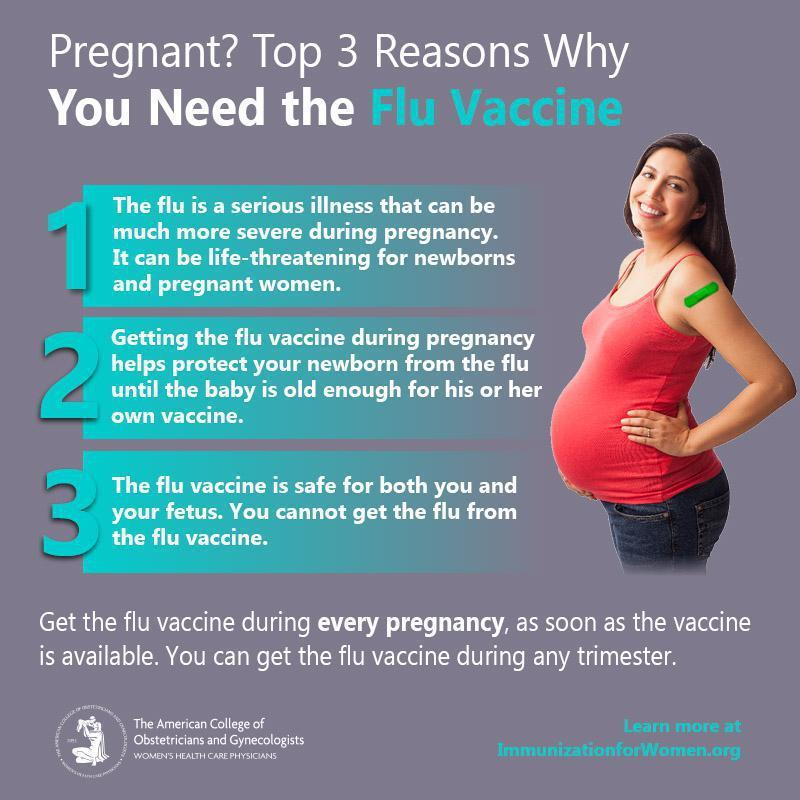 The flu may sound like no big deal, but it's especially dangerous for pregnant women and newborns. If you're pregnant and have the flu, you may have serious health complications and need treatment at a hospital. You also may have complications with your pregnancy, such as preterm labor, premature birth, and birth defects. Babies with the flu can develop pneumonia, dehydration, and brain problems. The flu can lead to death in both pregnant women and babies.
The good news: The flu vaccine is a safe way to help keep you and your baby healthy. When you get the flu vaccine during pregnancy, it helps protect your newborn until his or her first flu vaccine at age 6 months. The vaccine also is effective at preventing serious flu illness in pregnant women.
The flu vaccine is safe for you and your fetus when given at any time during pregnancy. All pregnant women should get the flu vaccine.
If you have more questions about flu vaccine, talk with Dr. Rose.
Influenza Vaccination During Pregnancy. Committee Opinion No. 732. American College of Obstetricians and Gynecologists. April 2018.
Influenza Vaccine Effectiveness in Preventing Influenza-Associated Hospitalizations during Pregnancy: A Multi-Country Retrospective Test Negative Design Study, 2010-2016. Clinical Infectious Diseases. 2018
Influenza Vaccination of Pregnant Women and Protection of Their Infants. The New England Journal of Medicine. 2014