Whooping Cough
posted: Oct. 05, 2019.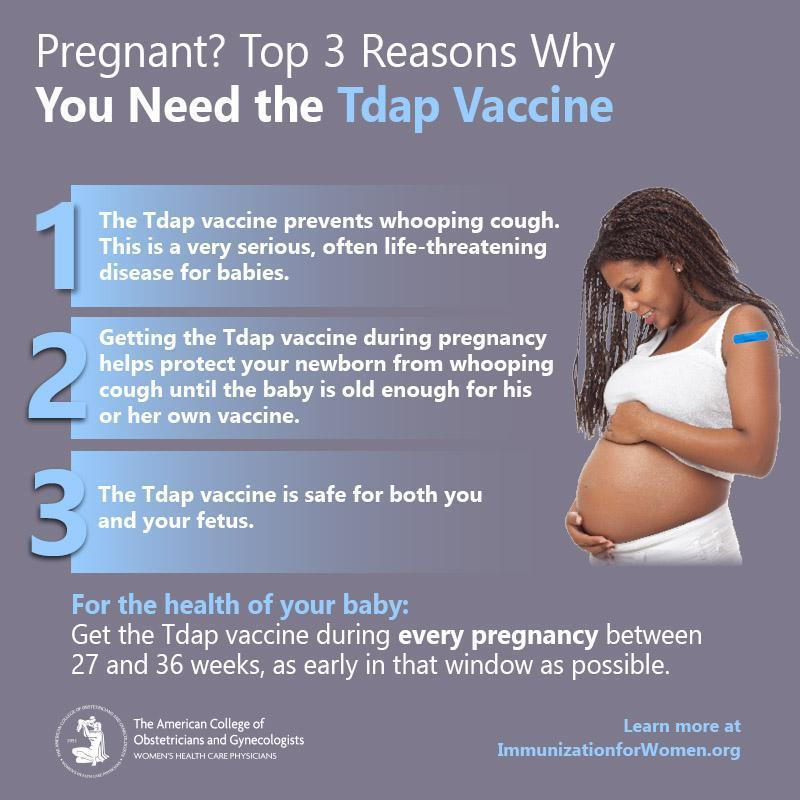 Have you heard about whooping cough? It's a serious disease that can be deadly for babies. Babies with whooping cough (also called pertussis) have violent coughing fits and a hard time breathing.
You can help protect your baby from whooping cough by getting the whooping cough vaccine (Tdap) during pregnancy. The vaccine creates antibodies that are passed to your fetus. After you give birth, the antibodies protect your newborn until his or her first whooping cough vaccine at age 2 months.
The best time for you to get the vaccine is between 27 and 36 weeks of each pregnancy. It helps to get the vaccine as early in this window as possible.
Remember: All pregnant women should get the Tdap vaccine during each pregnancy. It is a safe and smart step to take to protect your baby's health.
If you have more questions about Tdap, talk with Dr. Rose.
Update on Immunization and Pregnancy: Tetanus, Diphtheria, and Pertussis Vaccination. Committee Opinion No. 718. American College of Obstetricians and Gynecologists. September 2017.
Pertussis (Whooping Cough). National Center for Immunization and Respiratory Diseases, Division of Bacterial Diseases. Centers for Disease Control and Prevention. August 7, 2017. Accessed April 4, 2019.