Anya Rose, MD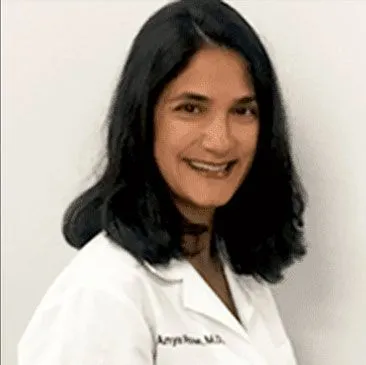 Meet Anya Rose, MD
Anya Rose, MD at Rose Women's Health in Arcadia, California, is a board-certified Obstetrician/Gynecologist serving patients at all stages of life. Dr. Rose provides convenient access to complete OB/GYN services, including birth control, HPV testing, infertility, pregnancy care, and menopause. In addition to well-woman exams and various in-office services, Dr. Rose specializes in minimally invasive gynecologic surgery, using the most advanced techniques and equipment to perform hysterectomies, and more. Most recently, Dr. Rose offers non-invasive body contouring with the SculpSure laser to help women look their best. After more than ten years of working in a group setting, Dr. Rose established Rose Women's Health in 2015.
Dr. Rose explains her philosophy in treating patients: "I started Rose Women's Health with a vision for empowering and serving women in my community for their wellness needs. I have a passion for precision in the operating room and love to see the miracle of birth. I provide comprehensive OB/GYN care for women and strive to look at the whole woman, not just the problems. I spent many years in a group practice before starting my own. Welcome to Rose Women's Health!"
Dr. Rose graduated from Wayne State Medical School in Detroit, Michigan in 2001, followed by her residency at St. Joseph Mercy Hospital in Obstetrics and Gynecology. She is licensed as a physician and surgeon by the Medical Board of California.
An active member of the medical community, Dr. Rose is a Fellow of the American Congress of Obstetricians and Gynecologists, and a Diplomate of the American Board of Obstetrics and Gynecology.
Dr. Rose is affiliated with the Methodist Hospital in Arcadia, California and the Huntington Memorial Hospital in Pasadena, California. These affiliations provide patients at Rose Women's Health with extended access to medical facilities including labor and delivery rooms at these hospitals.
Education
Residency: St. Joseph Mercy Hospital Ypsilanti, Michigan Obstetrics and Gynecology 2001 - 2005
Wayne State Medical School Detroit, Michigan 1997 - 2001 Diploma: MD Major: Medicine
University of Michigan Ann Arbor, Michigan 1993 - 1997 Diploma: BS Major: Biology
License/Certification
Physician and Surgeon
The Medical Board of California 2004 - current
Fellow: American Congress of Obstetricians and Gynecologists 2009 - current
Diplomate: American Board of Obstetrics and Gynecology 2007 - current
Professional Affiliations
Hospital Affiliations
- 300 W. Huntington Dr., Arcadia, CA 91007
- 100 W. Califonia Blvd., Pasadena, CA 91105